Illinois Rental Application Form
An Illinois Rental Application Form is a legal document used by landlords in order to gather important information about potential tenants before choosing to lease their residential property. The rental application form serves as useful paperwork to know the suitability of a prospective tenant before a long-term lease is signed between the two parties.
The form requires applicants to provide general personal details like their full name, date of birth, phone number, email address, social security number, and driver's license number if applicable. It also enquires about the potential tenant's rental history, employment details, and current pay. 
The application form requires the applicant to sign a consent line to give the landlord authorization to run financial and background checks to cross-check any criminal history. Landlords can also go scouting for credit score to determine the applicant's financial trustworthiness. The process of submitting an application form helps landlords ascertain if the tenant will be able to pay rent in a timely manner.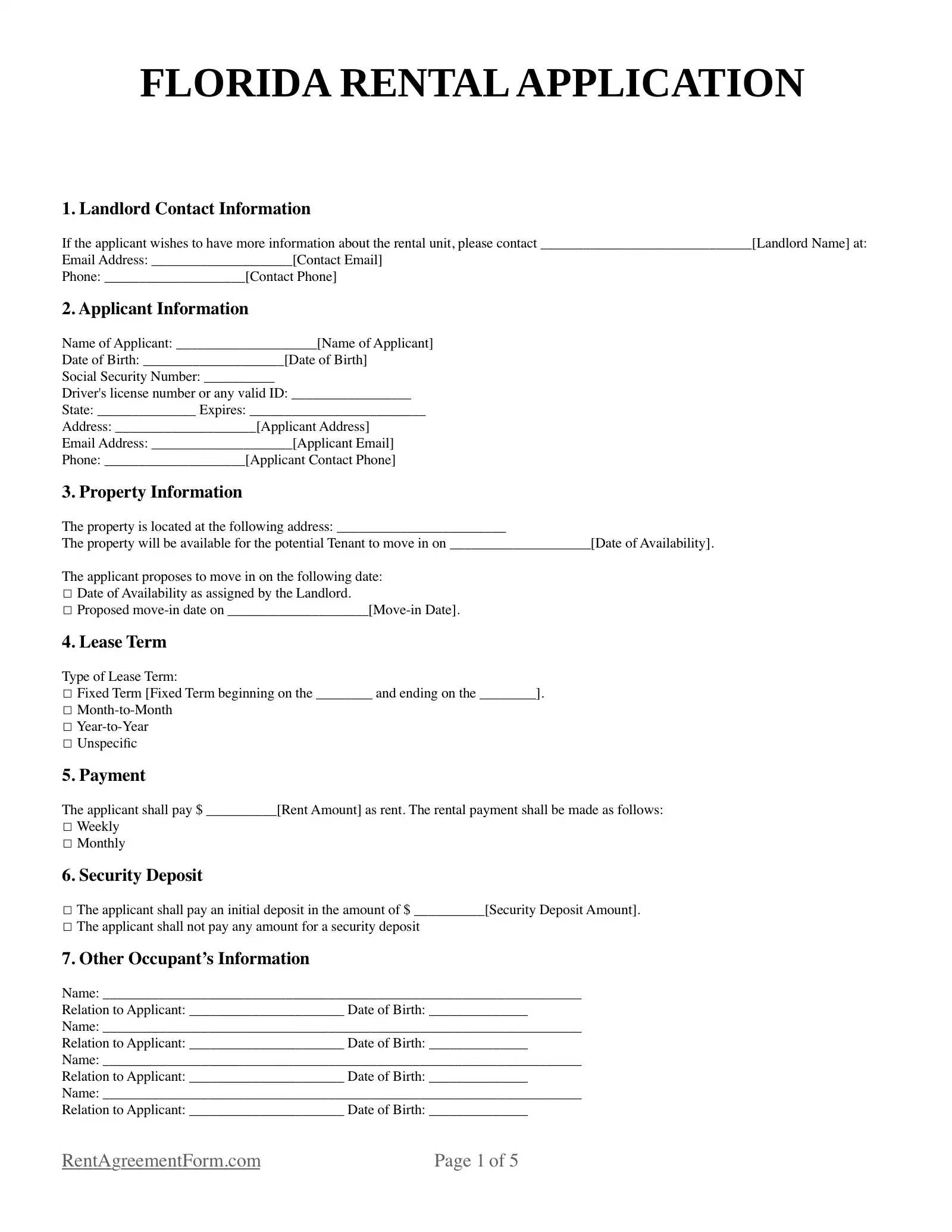 What Cannot Be Asked on an Illinois Rental Application Form?
Landlords should also note that the federal Fair Housing Act makes it illegal for property owners to discriminate against potential tenants on the basis of race, color, nationality, religion, sex, familial status, or disabilities. 
Further, Illinois state laws have added further protections for preventing discrimination on the basis of age, gender identity, sexual orientation, veteran/military status, ancestry, marital status, genetic information, and pregnancy. 
It is not allowed to enquire about any of these on the application, although some exemptions to the Fair Housing Act do exist. 
Maximum Rental Application Fee
There is no statute in the state laws of Illinois that limits the amount that a landlord can request from rental applicants. However, cities and municipalities may have local laws that regulate rental application fees for apartments, condos, or any other real estate properties.
Landlords are advised to charge a reasonable fee that covers the cost of processing applications and conducting background checks, but the sole discretion of the same lies with the property owners.
Security Deposits
Landlords are allowed to charge any amount that seems reasonable as security deposits, as there is no statewide law putting a limit on the same. However, do note that cities and counties may have local laws pertaining to security deposits and it is advised for all the parties involved to check with local authorities (765 ILCS 710/1).
Helpful Resources
Refer to the following resources for more information about the laws pertaining to rental applications, lease agreements, as well as the rights and responsibilities of landlords and tenants when getting into a rental agreement.