Rental Application Forms
Finding a suitable apartment or rental home can take a lot of time and effort. You first scour online listings, then visit the places that meet your criteria in person. When you find the right one, it's a huge relief. However, there is another process to go through before you can move into your new home.
This page provides an overview of the rental application process, including the answers to some of the most frequently asked questions.
Rental Application Forms by State
How Does a Rental Application Work?
When you are interested in renting an apartment, you need to begin the application process. Here are the steps you'll follow.
1. Complete the rental application
Your first step is to ask the property manager for a rental application form. Keep in mind that every adult who will be living in the home will need to put their information on this document.
A typical rental application form requires the following information from the prospective tenant:
full name and contact information
photo ID
Social Security Number
name and place of employment
monthly income 
previous home address
previous landlord name and contact information
landlord references 
personal and professional references
emergency contact information
pets (if any and if they are permitted)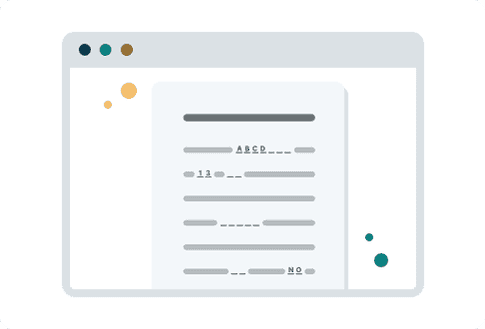 2. Pay the application fee
The landlord uses this fee to cover the cost of credit and background checks on potential tenants. The amount can vary depending on your location and the type of rental building. In some cases, the fee is refundable if you are not selected as a tenant.
3. Provide relevant information for a background check
Since most landlords conduct credit and background checks, you should report all pertinent information on the application. 
For example, you could explain how you are rebuilding your credit after being weighed down by medical bills. 
You can also provide recent pay stubs and bank statements, to help show the landlord your ability to pay rent. The landlord also may request to see copies of your federal tax return.
If you have poor credit or insufficient credit history, a co-signer to your lease may strengthen your application.
4. Include reference letters
References from previous landlords, friends, and colleagues can attest to your respect for a lease agreement and good character. Reference letters can give a prospective landlord an idea of a renter's trustworthiness.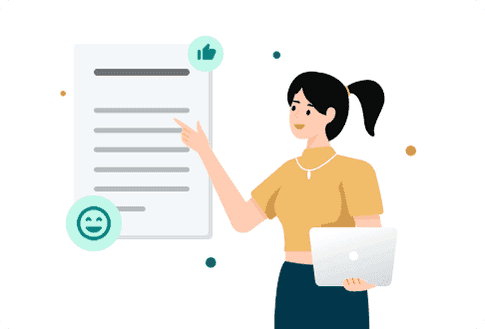 5. Sign the lease agreement and pay rent
After passing the screening and ensuring all information is clear and correct on the document, you may sign the agreement. Once you sign, you must pay the rent, security deposit, and any other fees to begin the tenancy.