Michigan Rental Application Form
The Michigan Rental Application Form is a legal tool that helps landlords obtain necessary information and details about potential tenants while making decisions on the tenancy. The form is an efficient way of screening applicants before signing a legally binding lease agreement with them. It helps landlords reduce the chance of incurring losses due to delayed rent payments, defaults, and suddenly discontinued leases.
The rental application form asks applicants for general details like their full name, date of birth, phone number, email address, social security number, and driver's license number (if applicable). Apart from this, the form also asks applicants to provide information about their rental and/or eviction history, employment history, and current income.
In addition, the form confirms the applicant's consent so that the landlord can perform financial and background checks, including credit score ratings. 
This process helps landlords maintain an organized screening process for leasing their apartment, condo, and other real estate properties. 
When screening prospective tenants, it is illegal for landlords to discriminate against applicants on the basis of race, color, nationality, religion, sex, familial status, or disabilities, in accordance with the Fair Housing Act. Michigan law adds further protection to prevent discrimination on the basis of a person's age and marital status.
Hence, it is prohibited for landlords to ask about any of these factors on the rent application form. However, some exemptions to the Fair Housing Act exist.
Once an application form is approved, the tenant will be asked to sign the Michigan lease agreement form which then becomes legally binding.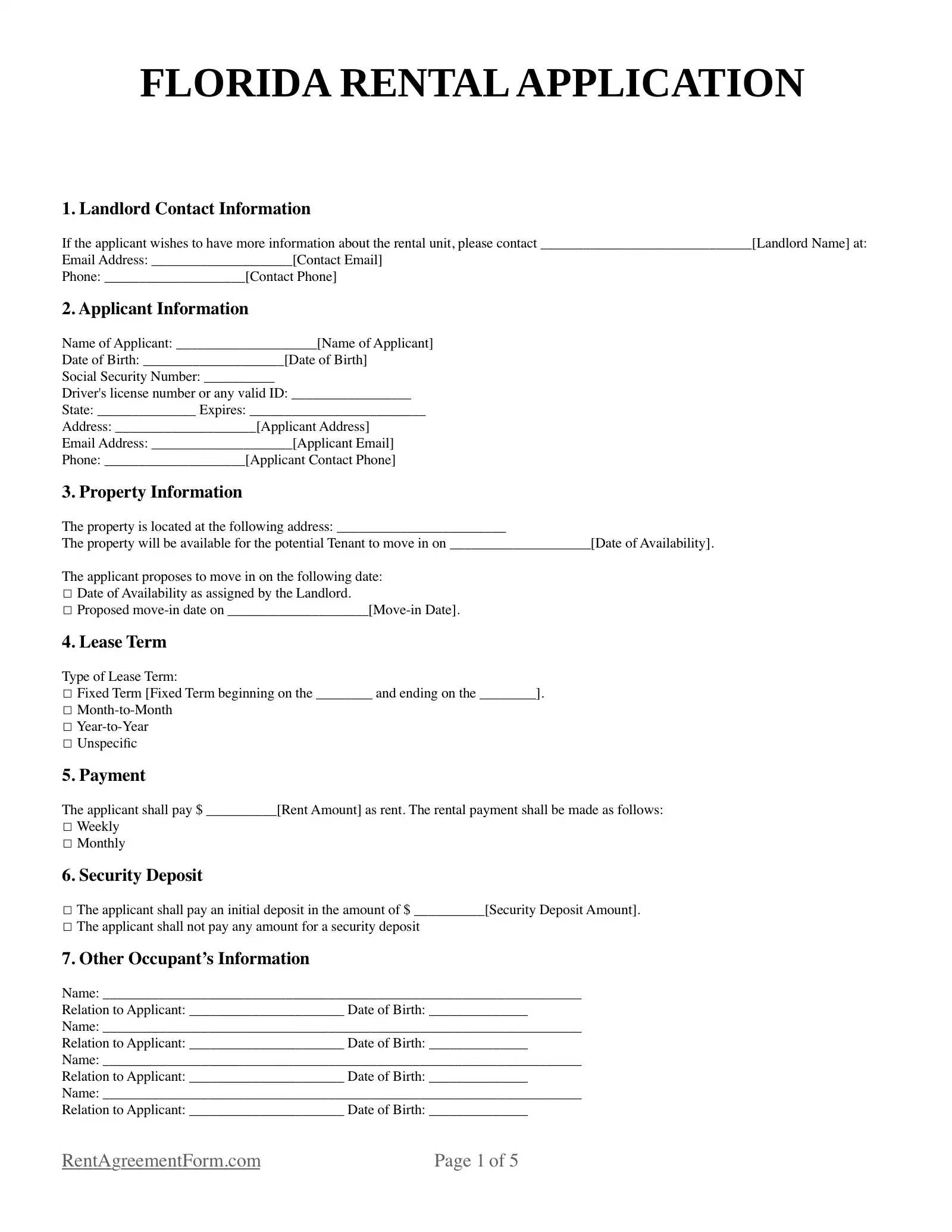 Rental Application Fee
Michigan does not have a law that puts a limit or indicates a maximum amount on the rental application fee that a landlord can ask from applicants when the form is submitted. The fee is also considered non-refundable. 
Landlords are advised not to charge exorbitant amounts from prospective tenants and to only charge fees that cover the cost of background checks. 
Security Deposits
After a lease agreement is signed, the tenant is expected to pay a security deposit to the landlord. The Michigan law regarding security deposits states that a landlord may not charge more than one and a half months' rent for the security deposit. Landlords are also required to provide receipts for the deposits and to disclose the name and location of the account where the deposits are being held (MI Comp L § 554.602).