New Jersey Rental Application Form
A realtor may ask for a rental application form when screening a tenant in some cases. A New Jersey Rental Application Form is a document that helps the landlord check a potential tenant's credit and employment information. It is one way for a landlord to determine a tenant's capacity to pay monthly rent.
The landlord usually asks for the rental application form to save them from the eventual hassle of dealing with a tenant who cannot pay their obligations and having to file for eviction against them. 
The most important parts of a rental application are the following:
Monthly Income
Employment History
Rental History
Even if a potential tenant fills out a rental application form, it is still important for the landlord to run a full credit check to ensure that the tenant doesn't have any outstanding defaults on loans. Such defaults may affect the tenant's ability to pay the monthly rent.
In line with this, there is a provision in the rental application form where the potential tenant authorizes a person or firm to investigate their credit and financial standing.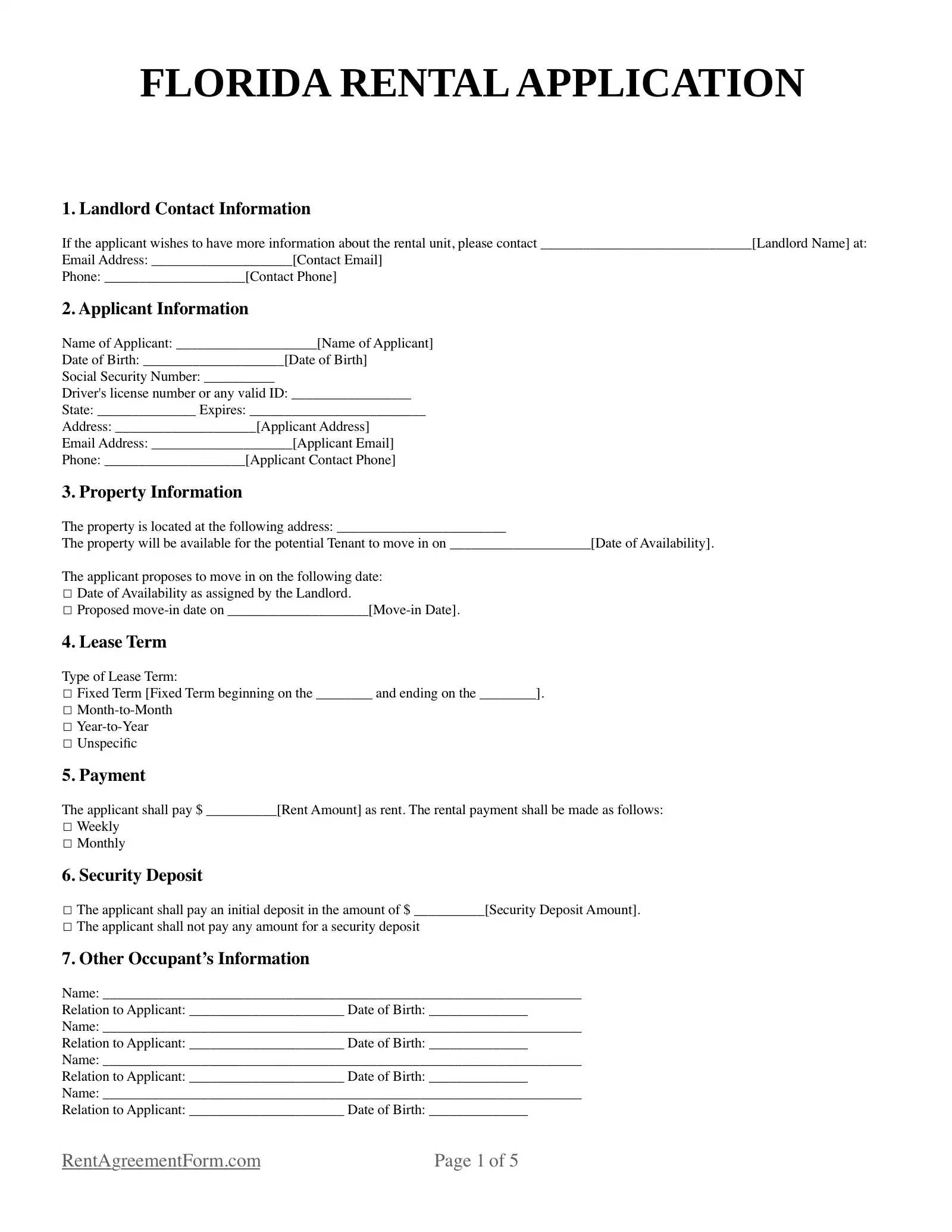 Maximum Rental Application Fee
In most cases, the tenant will have to pay an application fee to cover the background check cost. This is non-refundable. 
In New Jersey, there is no limit to how much a landlord may collect. However, the Truth in Renting handbook published by the New Jersey Department of Community Affairs noted that fees should be "reasonable."
However, there was no mention of how much is considered reasonable. According to reports, the average fee that a landlord charges for every applicant is about $30.
Security Deposits
This is money that the landlord collects from the tenant before the latter occupies the property. It will be used as the last month's rent in case the tenant moves out, or it could be used to spend on repairs if the tenant leaves behind damage to the property. 
If the tenant paid for the rent for the last month of occupancy and didn't leave behind any damage, the landlord is obliged to give back the security deposit or part of it in case there were minor property issues that needed to be fixed. 
The amount of the deposit should not be more than one and a half months' rent. The landlord may also ask for an additional security deposit every year, but it should not be more than 10% of the last security deposit. 
According to the New Jersey Security Deposit Law, the landlord should deposit the tenant's security deposit in a New Jersey bank (NJ Rev Stat § 46:8-21.1).