New York Rental Application Form
Before anyone can rent a residential property, they should go through a background check. The first step to initiate this is to fill out a New York rental application form. This document allows a New York City (NYC) landlord to review a potential tenant's personal and professional information and references before deciding to take them on. 
The standard application form provides details of the apartment or unit that the applicant wants to rent out. On the part of the tenant, they must provide their employment details to help the landlord see if the tenant can afford to pay rent. 
The landlord will also look into the applicant's previous addresses. Housing history will show if a person has hopped from one residence to another or if there is another reason for their failure to stay at one place for an extended period. 
Note that a landlord cannot reject an applicant's application based on a conflict with a previous landlord, according to the New York Residential Tenant's Rights Guide.
Among the requirements that a landlord looks for in a tenant are good credit history, consistent rental payments, a clean record with utility management, and positive feedback from references. 
An applicant's criminal history may also impact their rental application. 
The rental application form is the first step in the application processing of renting a property. The rental application form usually comes with an application fee, which covers expenses incurred during the screening process.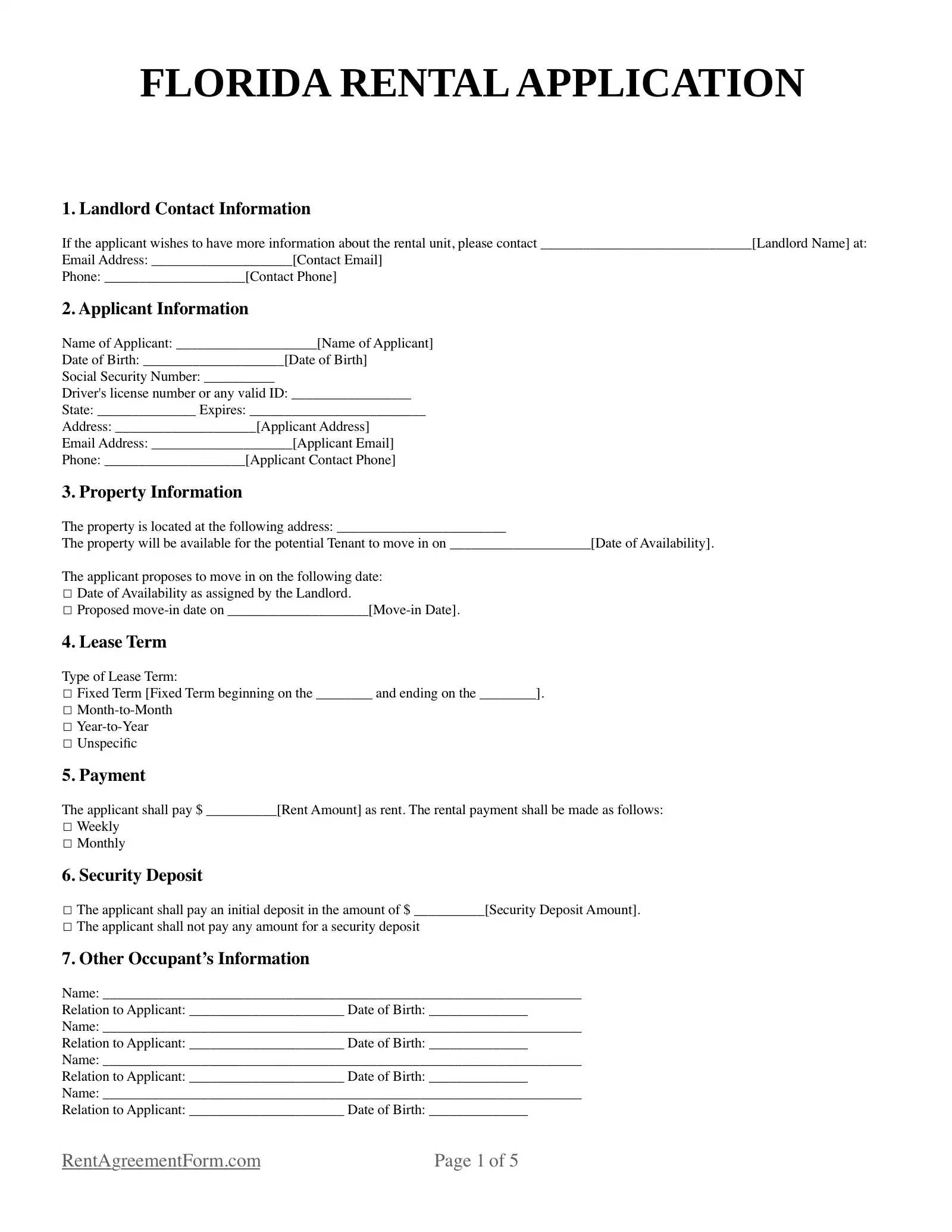 New York Rental Laws
Maximum Rental Application Fee
The maximum rental application fee that a landlord can charge in New York is $20. It is a non-refundable fee required to cover the cost of doing a background check on a prospective tenant. 
Security Deposits
Most landlords in New York require a security deposit, which is a form of financial protection in case the tenant doesn't pay rent or leave behind damage to the property when they move out. 
In New York, there is no limit on security deposits, although usually it is one month's rent. The security deposit is always refundable, and the landlord should return the security deposit to the tenant within 14 days. 
However, if the property needs repair or the tenant skipped payment, the landlord can withhold part or the entire security deposit, depending on the total amount owed by the tenant.