Pennsylvania (PA) Rental Application Form
A Pennsylvania (PA) Rental Application Form is a fillable document that a landlord provides a prospective tenant or tenants. It is how landlords collect information to review the applicants' qualifications. 
The form includes space for the landlord to give details about the property and for the tenants to fill in information about themselves: name, contact information, other companions, pets, vehicles, employment history, previous residential history, and personal references. 
When the form is submitted to the landlord, they can perform a background check to determine if the potential tenant is suitable.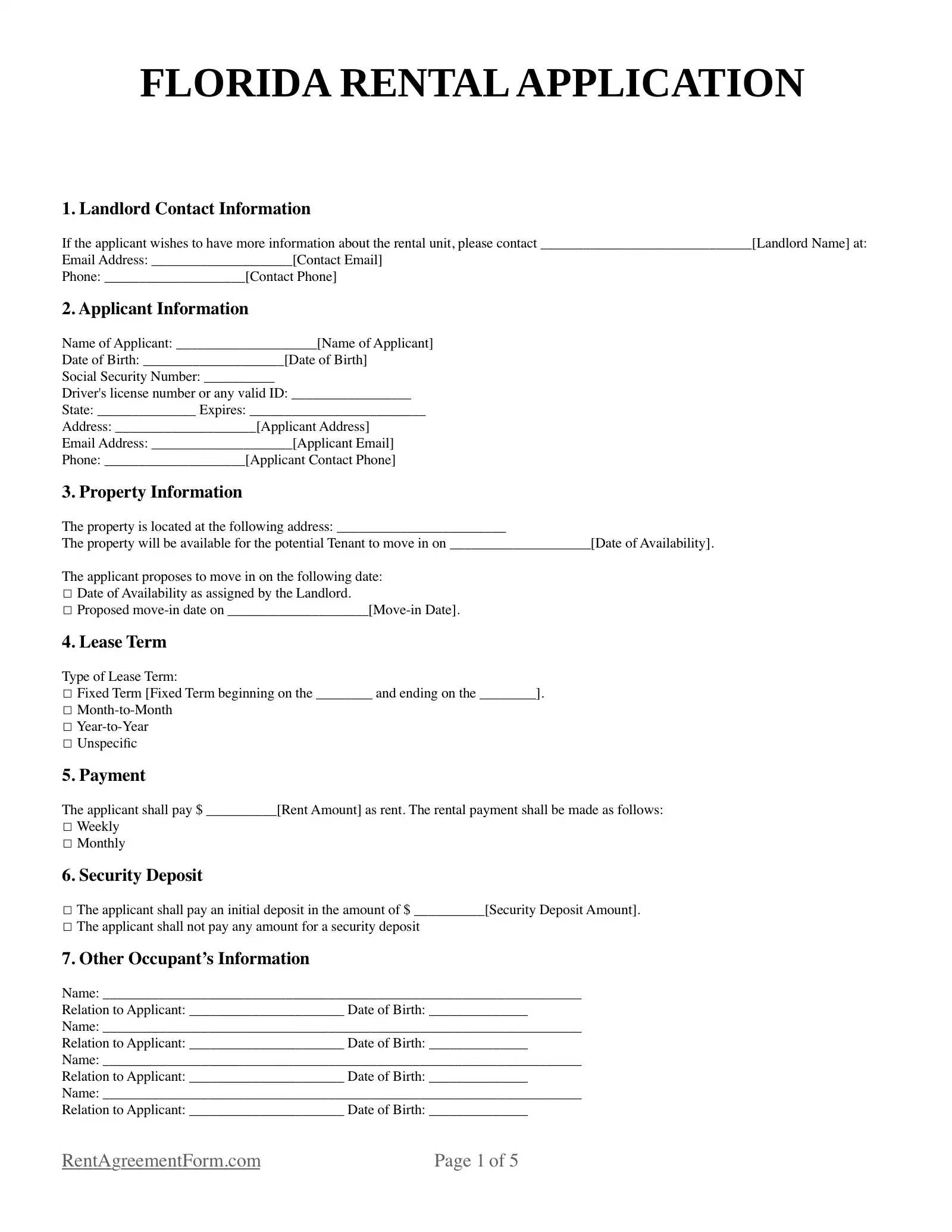 Rental Application Fee in Pennsylvania
There is no limit to how much Pennsylvania landlords can charge as an application fee. The application fee is non-refundable, according to Pennsylvania laws. Even if a tenant's application was rejected, they would not get their application fee back. 
The fee is used to screen tenant applications and pay for background checks. 
In Pennsylvania, landlords must ask prospective tenants for consent to do a background check on them. The tenant has to sign a consent form before the landlord can begin the screening process. 
Security Deposits
A security deposit is given to the landlord before the tenant moves in, and they hold the amount for the entirety of the lease agreement. The deposit will be used to repair parts of the property damaged during the tenant's stay. If the repair expense is less than the security deposit, the balance should be returned to the tenant shortly after moving out. 
There is no minimum security deposit that a Pennsylvania landlord can collect. However, they cannot charge more than two months' rent. In the succeeding years of an extended lease, the landlord cannot ask for more than one month's worth of rent. 
The landlord must return the security deposit within 30 days from the day the tenant moves out of the property. They can only use that amount to repair damage beyond regular wear and tear throughout the lease period. If parts of the property are damaged, landlords must give their former tenants an itemized list of the expenses incurred. 
Landlords can also use the security deposit if the tenant fails to pay rent or if there was a breach of the lease agreement (Pennsylvania Landlord Tenant Law of 1951).